The Craft Bakers Association published the Craft Bakers Association Book of Breadmaking in June 2015. This is based on the Master Bakers' Book of Breadmaking which was first published in 1982 to high acclaim from the baking industry but it has been fully updated and re-written where required and  printed in full colour. The BSB's Treasurer and Conference Coordinator Jim Brown, who was Technical Editor, Coordinator and an author for the original book, was honoured to be asked by the CBA to be in charge of updating the book, which took just over a year and involved seven other authors. This is a comprehensive 16 chapter book on breadmaking covering: Breadmaking Processes; Yeast and Fermentation; Dough Conditioners; Other Ingredients; Wheat & Rye Milling; Flour and Flour Testing; Flour Storage and Handling; Recipes and Processing Methods; a new chapter on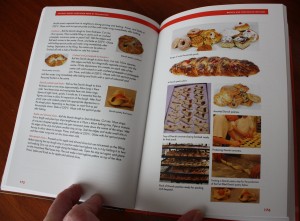 Artisan and Sourdough Bread written by Past BSB Chairman Sara Autton; Bread Faults and Their Correction; Mixers and Processing Equipment; Retarders and Retarder Provers; Ovens; Bakery Competitions; The Nutritional Value of Bread; and The Prevention of Product Spoilage and Contamination.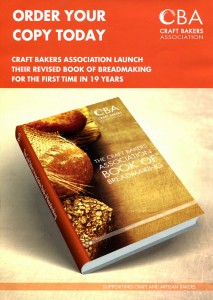 This book will be of value to everyone in the baking industry, from bakery owners, managers and experienced bakers, to bakery students, trainees and apprentices, NPD managers, technologists, bakery tutors, and ingredient and equipment suppliers.
For further details contact the Craft Bakers Association , 21 Baldock Street, Ware SG12 9DH, Tel: 01920 468061, e-mail address:  info@craftbakersassociation.co.uk.