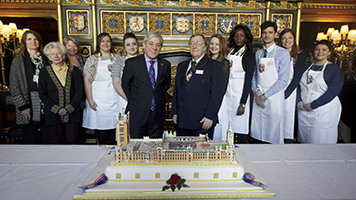 Since its inception in 1894, The National Bakery School – now a part of London South Bank University – has lead the way in bakery education in the UK. Founded by famed educational reformer and Member of Parliament, Sir Phillip Magnus, the institution was the first of its kind in the world; initially providing evening training classes for bakers and confectioners. Magnus' project quickly came to the attention of the newly formed National Association of Master Bakers (now better known as the Craft Bakers' Association). The NAMB took over all management of the school at their own cost in 1899, giving it the official moniker The National School of Bakery and Confectionary.
Throughout the institute's 123-year history, its staff and students have remained on the cutting edge of both baking and educational developments. In 1916, at the height of the women's suffrage movement, the National Bakery School admitted its first fourteen female students – at the time, quite a controversial move – and by 1948 was so well renowned that they were commissioned to produce both the silver wedding anniversary cake for King George VI and Queen Elizabeth, the Queen Mother, as well as the christening cake for their new-born grandson, Prince Charles.
In 1958 the department was awarded the prestigious grand prix d'excellence and a gold medal at the Brussels International Confectioners' Exhibition; a part of the legendary 'Expo 58' World's Fair. Perhaps the school's most extravagant creation would come in 1989, however, when they were asked to bake a celebration cake for the 800th anniversary of the Office of the Lord Mayor of London.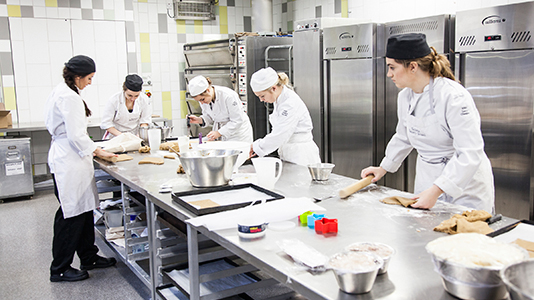 The resulting cake was truly a masterpiece. Standing almost three metres tall, it featured a life-sized model of famous Londoner and four-time Lord Mayor Dick Whittington, alongside his fabled cat, thrilling guests at the celebration, and cementing the already outstanding reputation of the establishment.
Just three years later, the National Bakery School would deliver the UK's first ever BSc (Hons) in Baking Technology and Process Management, continuing to lead the bakery education landscape.
Along with the Worshipful Company of Bakers, the BSB works to support students and teachers at the National Bakery School, as a part of our ongoing commitment to backing the future of the industry. At The BSB Autumn Conference 2017, students from NBS will share their stories through a selection of video clips, followed by a question and answer session with attendees. We look forward to welcoming them to the BSB and supporting their journeys into the industry.