The 2020 BSB Autumn Conference  will be held at the Ardencote Hotel, The Cumsey, Lye Green Road, Claverdon Warwickshire CV35 8LT on

Tuesday 6th October, AGM and Conference Dinner, and Wednesday 7th October, six conference presentations, plus lunch and coffee breaks. Previously we held five very successful conferences at the Ardencote from 2009 to  2014, see picture but decided to try some different from 2015, as our conference attendances were increasing. Although our last two conference at the Heythrop Park  were successful, its location and a change of ownership gave us some concerns. We therefore looked  again at the Ardencote, with a visit by Executive Committee members Jim Brown and Stephen Ville, together with BSB Secretary Sharon Byrne, who made the initial contact and arranged the visit. The Hotel has recently been upgraded to improve both its conference facilities, delegate capacity and its accommodation and we found it very impressive. We feel it will be ideal for this years autumn conference, and for future conferences. See following a link to the Ardencote website for further information, https://www.ardencote.com/
Conference Programme  Before the unfortunate cancellation of the 2020 Spring Conference we already had two speakers confirmed for the autumn conference. These are  Peter Wright, MD Wrights Food Group, the 2019 BIA Bakery Manufacturer of the Year, and Chisala Ng'andwe, Product Applications Specialist, Calibre Control, talking about test and control equipment for bakeries and flour mills. Further information on these papers will follow shortly.
We also have agreement from the following speakers from the cancelled Spring Conference, to speak at the autumn conference.
Leading for Growth by David Garman, the Oakwood Partnership. David's talk will reprise the key elements of successful growth strategy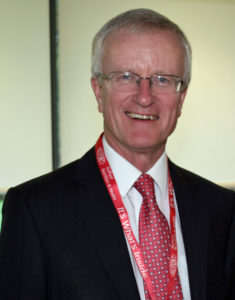 , notably the importance of growth engine selection, the definition of compelling propositions and awareness of capability gaps. He will then move on to strategy execution, with particular emphasis on the motivation of leadership teams. These concepts will be illustrated with practical examples from a variety of business situations, including David's time in the bakery sector. David has 45 years management experience, including 20 years with United Biscuits and 7 years as Chief Executive of Allied Bakeries. He chaired the Federation of Bakers from 1996-98. During the last ten years he has developed a variety of business interests and is currently chairman of several private equity backed businesses, deputy chairman of Menzies Aviation and his advisory company the Oakwood Partnership specialises in growth strategy and leadership coaching. David gave a talk at the 2016 BSB autumn conference which was highly praised, this time the theme will be Leading For Growth.
Sourdough – Breadmaking Ancient and Modern by Sara Autton, Technical Manager, Lesaffre UK & Ireland. Although sourdough has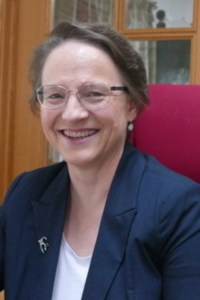 been identified as one of the oldest methods of bread making, it is enjoying something of a renaissance in the 21st century. All over the world, bakers are reviewing, renewing and refreshing their knowledge and skills in the technology, and adapting its applications to innovate and develop new products. Sourdough is providing a rich vein of research for food scientists, dough technologists and nutritionists; and the field appears to be revealing new questions as swiftly as discoveries are made and verified. The market demand for sourdough products shows no sign of slowing and the expanding applications for sourdough are throwing up new challenges for bakers, producers and retailers; one of which is the consistent, clear labelling of such products. This paper will cover some of these challenges and outline the UK industry's proposed response to the labelling issue, especially in the context of the European market in the post-Brexit environment. Sara has been Technical Manager for Lesaffre UK & Ireland (formerly Fermex International) for many years. She also serves on a number of industry-related committees, one of which is the Technical Committee of the Association of Bakery Ingredient Manufacturers (ABIM), for which she is Vice Chairman.
Top Selling Artisan Bread by Aidan Monks, Lovingly Artisan
Aidan and Lovingly Artisan won both 2019 BIA Baker of the Year
and
The Innovation Award. Aidan will discuss why are they are so
successful and their business principles. Employing 23 people, with two outlets in Altringham and one at Plumgarths, Kendal, they cover all the North West.
Aidan considers that "Gut health, and the impact sourdough has on the well-being of their customers" is very important. Their Kombucha sourdough, for example, ferments for over 24 hours, with 75% hydration. The low starch, low carbohydrate content helps keep blood sugar levels regulated, and enhances vitamin and mineral content while lactic acid creates a lovely tang.  Natural acetic acid, produced in the souring process, inhibits mould growth giving a naturally longer shelf life.
We are currently discussing taking part in the 2020 autumn conference, or the 2021 Spring conference, with other speakers from the cancelled spring conference.
2019 BSB Autumn Conference

Heythrop Park Hotel & Resort, Enstone, Oxfordshire
Wednesday 16th October
17.00 BSB Annual General Meeting, Bloxham Room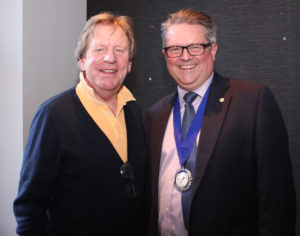 At the AGM Richard Hazeldine continued as BSB Chairman until the 2020 AGM and  Mark Young was elected BSB Vice Chairman for 2019 – 2020.
Thursday 17th October Conference presentations.
PowerPoint presentations To download a PDF version of the speakers' PowerPoint presentations click on the title of the presentation. The Bakery Market Information PowerPoint presentation is being amended and a link to a PDF version of it will entered asap.
 Company and Product Rebranding by Paul Baker, St Pierre Groupe 

Paul will spoke about his journey in the baking industry and how he carried out a multi million pound rebranding of British company Carrs Foods into the St Pierre Groupe. The company's brands include: St Pierre Bakery, with brioche, crepes and Belgian waffles. Baker Street, with sliced loaves, burger buns, rye breads and teacakes. The licensed Paul Hollywood brand, with ready to bake breads and flatbreads. using unique shapes, finishes and toppings which are complementary to the home baking trend. Click on St Pierre to access more information on the St Pierre Groupe website.
Bakery Market Information by Dominic Allport, NPD Ltd
Using NPD's propriety CREST consumer panel, which provides a detailed view of the Out-Of-Home market, Dominic analysed
current consumer behaviour, what is driving it, and highlight opportunities for growth within bakery and other food-to-go categories. As Insights Director at The NPD Group, Dominic leads on much of the thought leadership within the company's Foodservice practice. He has 15 years experience as a retail and foodservice expert, regularly providing market insights and analysis to broadsheet and trade press.  He has had regular input into business and locational strategy development, providing a wide variety of clients with value-added insight and consultancy.
Asda Bakery Products by Ian Cummings, Head of Bakery, Asda
Ian spoke about what lies behind Asda's success in terms of its in-store bakery offering which lead to them winning the prestigious title of 2018 BIA Supermarket Bakery Business of the Year? Having worked for Warburtons, Iceland and Morrisons, among others, Ian Cumming's background provides a wealth of experience in manufacturing, buying and retailing.   He  will talk us through Asda's successful strategy in terms of its in-store bakeries, its focus on quality and variety, its eye-catching merchandising and its adaptation to new trends via products and training.
11.40 – 12.20 The Government's Approach to Obesity by Samantha Montel, Registered Public Health Nutritionist, Team Lead, Out of Home, Public Health England (PHE)
Samantha will gave an overview of the government's approach to obesity. This included  an update on its reduction and product reformulation
programme, which is designed to make food products healthier by reducing sugar, salt and calories. She will discuss  how the baking industry can support the ambitions of the programme and why leadership from the food sector is important. The PHE exists to protect and improve the nation's health and wellbeing and aims to promote healthier lifestyles to the public.. 
My Decade of Deliciousness by Mike Bagshaw, Managing Director, International Taste Solutions, (ITS)

Owner and founder of thriving flavours business ITS, Mike revealed how the business went from kitchen table to full-scale global trading in just 10 years. He shared what he thinks will be next bakery innovation to take the market by storm. As a supporter of sugar reduction, Mike discussed how the industry can play a significant role in making foods healthier without sacrificing product quality or taste.
The Good, The Bad and The Ugly by Alex Waugh, Director General, National Association of British and Irish Millers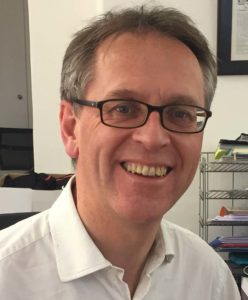 (nabim)
Alex's presentation reviewed the 2019 harvest and wheat market developments, considered the impact of Brexit on flour milling and baking, and reflected on the health credentials of bread and bakery goods.  He has a long history of involvement in the cereals sector with nabim and the Flour Advisory Bureau, and as a Council member of Campden BRI and a former member of the AHDB cereals and oilseeds board.  He also chairs the DEFRA Brexit Arable Group.
Closing remarks by BSB Chairman Richard Hazeldine