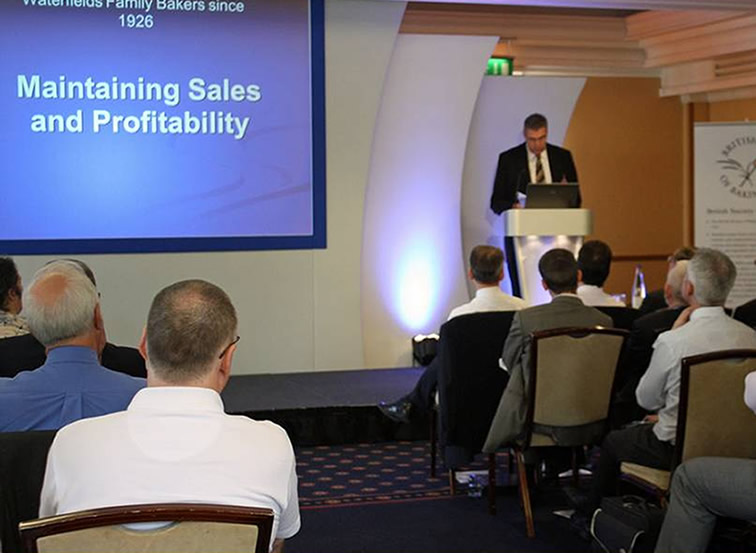 THE 2018 BSB AUTUMN CONFERENCE
PUT THE DATES IN YOUR DIARY NOW!
The 2018 Autumn Conference will take place on Wednesday 17th and Thursday 18th October at a new venue, the Heythrop Park Hotel & Resort, Enstone, Oxfordshire OX7 5UE. The hotel has excellent conference, dining and residential facilities. The draft programme for the conference follows and a booking form for the conference can be downloaded by clicking on booking form. Payment for the conference can be made by: Bank transfer – Barclays Bank, sort code 20 34 60, account number 90265144; PayPal, see below; and by cheque.
PayPal facility for the 2018 Autumn Conference
Choose the package you require from the dropdown menu and click on Add To Cart
Wednesday 17th October
17.00 British Society of Baking AGM – Bloxham Room
19.00 – 19.45 Brassey Bar Complimentary Prosecco drinks reception. Cash bar for other drinks.
20.00 Enstone Suite Three course dinner plus a cheese board, inclusive of red and white wine. Surprise entertainment will take place during dinner. Delegates can return to the Brassey bar after dinner for networking and drinks.
Thursday 18th October
Conference presentations. Enstone Suite
08.30 – 09.15 Conference registration, Enstone Bar area
09.15 – 09.25 Opening of conference by new BSB Chairman Richard Hazeldine
09.25 – 10.00 Robert's Next Generation Bakery by Stuart Spencer-Calnan, Managing Director
10.00 – 10.35 Global Baking Challenges and Opportunities by Stan Cauvain, BakeTran
10.35 – 11.00 COFFEE BREAK
11.00 – 11.35 Your Bakery Queries Answered at the Click of a Mouse by Lin Carson, Founder and CEO, BAKERpedia
11.35 – 12.10 10   Sustaining Future Growth in Food to Go by Jonathan Scoffield, Divisional Marketing Director, Greencore Food to Go
12.10 – 12.45 Rising Further in Baking by 2017 BIA Rising Star winner Jessica Dalton and finalist Megan Roberts
12.45 – 14.00 LUNCH
14.00 – 14.35 The Latest Trends in Baking by Kantar World Panel, likely speaker Matthew Verity, Business Unit Director
14.35 – 15.10 Warrens' Journey to Success by Alexandra (Alex) Martin, Director of Retail Operations
15.10 – 15.15 Closing remarks by BSB Chairman Richard Hazeldine
For posts with more detailed information on the conference  and speakers click News