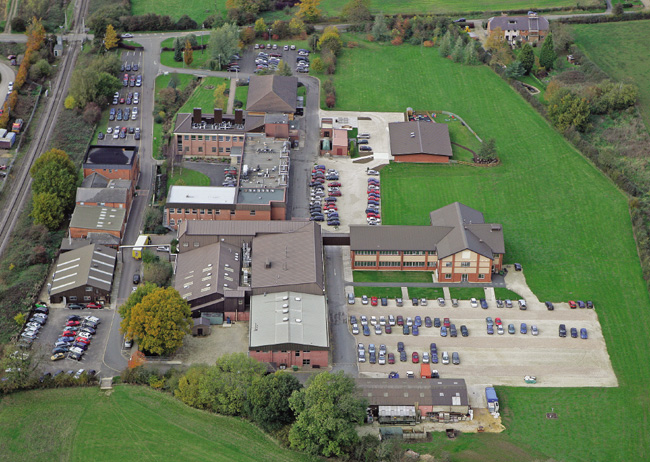 The extensive Campden BRI research and development site.
'Health, Innovation and Excellence: Opportunities forBakery in 2017′
The above is the theme of the 2017 BSB Spring Conference, which will be held on Wednesday 26th April 2017 at Campden BRI. This is a day-conference only, with a world-class selection of speakers delivering key insights. Full details of the conference programme is on the conference leaflet, click to download. Delegates at the conference will also have an opportunity to see some of the excellent facilities at Campden BRI , including the research bakeries and test laboratories.
The morning Speakers are shown below and their presentations are: 'Tackling the Issue of Reducing Sugar in Cakes' by Gary Tucker; 'The Health and Nutritional Benefits of Tritordeum, a New Cereal' by Etienne Vassiliadis; 'How Morrisons Won BIA In-store Bakery Retailer of the Year' by Andy Clegg; and 'Cricket Flour as a Protein Fortifier in Foodstuffs' by Devon Petrie

The afternoon Speakers are shown below and their presentations are: 'Making the Best of Cheese and Dairy in Bakery Products' by Ciaran Lynch; 'Novel Approaches to Increasing Fibre in Baked goods' by Nicole Maher; and 'Achieving the Queen's Award for Enterprise' by Dinnie Jordan
Click booking form to download the booking form for the conference, which also gives details of local hotels. The conference will commence at 10 am, with registration from 9.30 am, to give delegates more time to get to Campden BRI from home, or from further away hotels if they cannot find one locally. Conference fees are £65 for BSB and Campden BRI members and £70  for non-members. Payment can be made by bank transfer, cheque or by using the PayPal facility below.
As this is a day conference, there is no official hotel. Delegates requiring accommodation near to Chipping Campden can use Campden BRI's list of hotels offering a discount to visitors attending the research site.