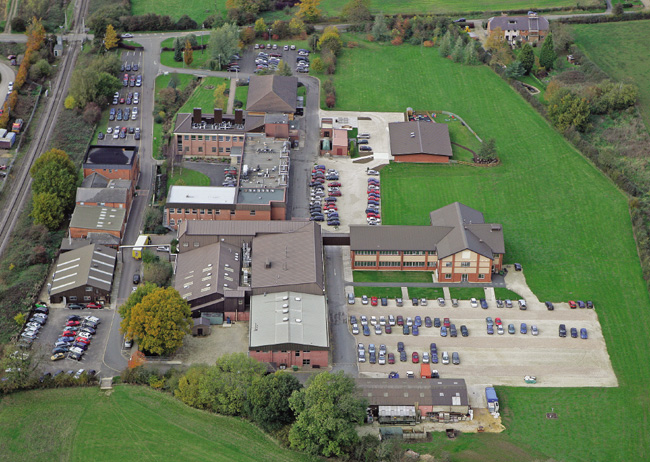 The extensive Campden BRI research and development site.
'Health, Innovation and Excellence: Opportunities forBakery in 2017′
The  2017 BSB Spring Conference was held on Wednesday 26th April 2017 at Campden BRI and was again a sell-out success, with a wide range of excellent presentations which were greatly appreciated by the conference delegates. Downloads of the speakers' PowerPoint presentations can be found on the Conference and Events page of the website, click here.
The morning Speakers are shown below and their presentations are: 'Tackling the Issue of Reducing Sugar in Cakes' by Gary Tucker; 'The Health and Nutritional Benefits of Tritordeum, a New Cereal' by Etienne Vassiliadis; 'How Morrisons Won BIA In-store Bakery Retailer of the Year' by Andy Clegg; and 'Cricket Flour as a Protein Fortifier in Foodstuffs' by Devon Petrie

The afternoon Speakers are shown below and their presentations are: 'Making the Best of Cheese and Dairy in Bakery Products' by Ciaran Lynch; 'Novel Approaches to Increasing Fibre in Baked goods' by Nicole Maher; and 'Achieving the Queen's Award for Enterprise' by Dinnie Jordan.
Conference fees were £65 for BSB and Campden BRI members and £70  for non-members. Payment can be made by bank transfer, cheque or by using the PayPal facility below.

BSB 2017 Spring Conference