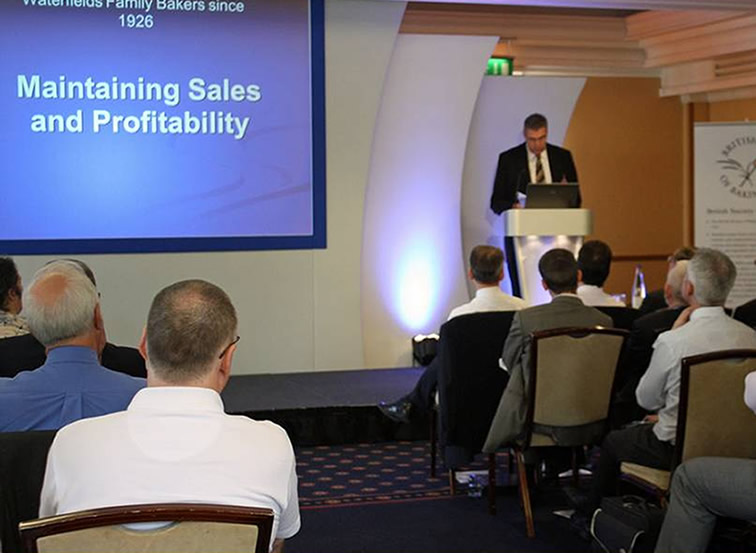 Tuesday 10th and Wednesday 11th October, 2017 Woodland Grange Hotel, Old Milverton Lane, Leamington Spa CV32 6RN
With a long tradition of bringing you the very best from across our industry, the 2017 BSB Autumn Conference promises to be both very interesting and informative.
The conference will be held at the superb Woodland Grange Hotel and Conference Centre, Old Millverton Lane, Leamington Spa, Warwickshire CV32 6RN and we are again offering delegates the opportunity bring guests to the conference at special prices.
The conference will start with our AGM at 17.00 on Tuesday afternoon 10th October, followed later by our drinks reception and conference dinner. Our after-dinner entertainment will be from George Zack. George moved from Greece to study Biochemistry in Newcastle upon Tyne and while there, having a good grasp of the English language, he discovered that he had a talent for stand-up comedy. He has gone on to appear on television on the One Show and This Week, and to have had successful shows at the Edinburgh and Melbourne festivals.
On Wednesday 11th October delegates will be treated to conference presentations from an array of speakers, see following:
The Benefits of Globalisation by Cliff Irwin, Grupo Bimbo
Cliff's presentation will give an overview of the scale and reach of Grupo Bimbo to provide the context of what globalisation means in reality. He will then talk about the benefits in R&D, global brands, manufacturing practices and procurement from this globalisation.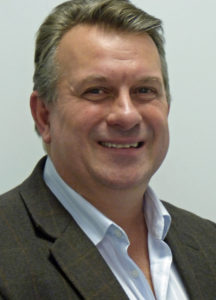 Grupo Bimbo is the largest baking Company in the world, in terms of volume and sales. Grupo Bimbo has 175 plants and more than 1,700 sales centres strategically located in 24 countries throughout the Americas, Europe, Asia and Africa. Its main product lines include fresh and frozen sliced bread, buns, cookies, snack cakes, English muffins, bagels, pre-packaged foods, tortillas, salted snacks and confectionery products, among others. Grupo Bimbo produces over 13,000 products and has one of the largest direct distribution networks in the world, with more than 2.9 million points of sale, around 56,000 routes and more than 133,000 associates.
Bakery Product Trends by Emma Clifford, Mintel
Emma is a senior analyst on the Mintel Food and Drink team. She has been covering the bread market for a number of years, as well as having a wealth of expertise in other areas, including healthy eating trends. The themes of Emma's presentation are: an overview of the performance of the retail bakery market and the factors driving it; exploring how the market is affected by current key trends, such as health, the income squeeze and flavour trends. Emma will give appraisal of what opportunities may arise from the above going forward. How this is reflected in NPD in terms of UK trends will also be discussed, with international examples included where relevant.
The National Bakery School, London South Bank University
In December 1893, Sir Philip Magnus, a governor of the Borough Polytechnic Institute, now London South Bank University, proposed that a bakery school should be set up at the Polytechnic. During the following year Magnus visited a private bakery school run by a Mr John Blandy in Uxbridge (established 1889).
He was impressed enough to invite Mr Blandy to the Polytechnic for his advice on setting up a school for the technical and practical training of bakers. The scheme was approved by the London County Council Education Board in April 1894 and funds granted. On 10 October 1894 evening classes for Bakers and Confectioners were opened by Mr Henry C Kutz, President of the London Master Bakers' Protection Society.
The National Bakery School has been in existence for 123 years and during this time has had many wonderful and well known lecturers and heads of the school, as well as students from all over the world who have gone on to have distinguished careers in the baking industry, including over the years many members of the BSB.
We will meet some of the current students of the National Bakery School at the BSB autumn conference. Using video clips, they will tell about their current bakery courses and their ambitions in the industry. Three of them, together with one of their lecturers, will take part in a question and answer session, which we are sure will be both interesting and informative.
Pain Paillasse Long Fermentation Breads by Christian Pelisson
Christian will tell the story behind Paillasse bread, which was created by a Swiss baker named Aime Pouly. The product has been a 'Grand Cru' of bread since 1993, featuring a golden, crunchy crust, a light crumb and the unmistakable taste of Pain Paillasse.
1993 – the creation of the brand and recipe (registered and patented in 1994). Successfully launched in other European countries over the next 20 years
Why Paillasse? It is a breadmaking philosophy which can be adapted to a wide range of products, sizes of bakeries and industrial and artisan production.
Win in the market with local adaptations and variations – white, dark and rustic breads with, as desired, the use of fruit, nuts, vegetables, chocolate and seeds. Wide possibilities for sandwiches and focaccia. Seasonal breads and salted snacks are other possibilities.
Proven success story, with 20 retail and artisan markets.
Agreement to produce Paillasse bread: supply of concentrate and training given on how to use it; production of Paillasse bread is with local flour; supply to own market.
Marketing support – a range of marketing support material is available covering the quality and nutritional benefits of Paillasse bread.
Samples of a range of Paillasse breads will be available for tasting during the conference lunch.
Maintaining Progress in a Champion Bakery by Gordon McGhee
Founded in 1936 to supply a wide range of bakery products to local shops, McGhee's Bakery is still family owned today. While they moved to a new bakery in 1969, and continued to invest on-going in equipment and production facilities, to cope with increased business in the new millennium and to meet the BRC requirements of today's customers, they moved to a state of the art new bakery in 2005. This itself created a considerable increase in turnover and last year they put an extension on the bakery to meet the increased demand for their products.
Planning NPD and Product Promotions by Anna-Lena Hamann
Lena is Bakery Industry Team leader for DuPont Nutrition and Health in both EMEA and TMEAP and is a polished presenter. She will discuss how DuPont use bakery market information to shape NPD and the concepts they create to support product promotions. Their next promotion in the 4th quarter of 2017 is on gluten free and Lena will use this as a test case to illustrate the principles of their NPD and promotion planning. Further information on Lena's presentation to follow.
The full conference programme leaflet can be download by clicking here.
The conference booking form, which give full details on the conference packages available and on the special offers, can be downloaded by clicking on booking form. Payments can be made by: cheque and bank credit transfer (BACs) as detailed on the booking form. You can also pay by using the PayPal facility below.
Book With Paypal