BSB Conferences
Each year, the BSB's autumn and spring conferences bring together the greatest innovators and influencers from across our industry to provide delegates with key insights into the future of the industry. For all of our conference presentations and proceedings from 1994 onward, visit the  BSB Archives.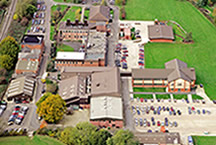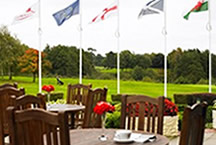 2017 Autumn conference, Tuesday 10th and Wednesday 11th October, 2017 
Our autumn conference was a superb success, with 80 members and guests attending a drinks reception and superb conference dinner on Tuesday evening, with after dinner entertainment from comedian George Zack. This was followed the next day by the excellent presentations described below. Other than the National Bakery School presentation video, which is too large for the website, to download the PowerPoint presentations of the other speakers, click on the paper titles. Please note that some presentations are large files and may take a few minutes to download.
Cliff's presentation was an overview of the scale and reach of Grupo Bimbo to provide the context of what globalisation means in reality and he spoke about the benefits in R&D, global brands, manufacturing practices and procurement from this globalisation. Grupo Bimbo is the largest baking Company in the world, in terms of volume and sales. Grupo Bimbo has 175 plants and more than 1,700 sales centres strategically located in 24 countries throughout the Americas, Europe, Asia and Africa. Its main product lines include fresh and frozen sliced bread, buns, cookies, snack cakes, English muffins, bagels, pre-packaged foods, tortillas, salted snacks and confectionery products, among others. Grupo Bimbo produces over 13,000 products and has one of the largest direct distribution networks in the world, with more than 2.9 million points of sale, around 56,000 routes and more than 133,000 associates.
Emma is a senior analyst on the Mintel Food and Drink team and has been covering the bread market for a number of years, as well as having a wealth of expertise in other areas, including healthy eating trends. She gave an excellent overview of the performance of the retail bread market and the factors driving it; exploring how the market is affected by current key trends, such as health, the income squeeze and flavour trends. 
The National Bakery School, London South Bank University
Eight students from the National Bakery School , together with lecturer Devon Petrie and Course Director Elaine Thomson, attended the conference. Devon Petrie opened the session, given information on the NBS and the current bakery courses it runs. He then showed a video film produced by the college, featuring the eight students individually discussing their course, with background shots of activities in the bakery department classrooms and products being produced. This was followed by three of the students and Devon and Elaine joining session chair Sara Autton to take a wide range of questions from the audience
Head of Business Development Christian told the story behind Paillasse bread, which was created by a Swiss baker named Aime Pouly. The product has been a 'Grand Cru' of bread since 1993, featuring a golden, crunchy crust, a light crumb and the unmistakable taste of Pain Paillasse. He went on to describe in detail how bakers throughout Europe are using the process. Samples of Paillasse rolls were served for the conference dinner and lunch.
Founded in 1936 to supply a wide range of bakery products to local shops, McGhee's Bakery is still family owned today and Managing Director Gordon McGhee discussed their progress over the last 12 years, including: their customers and product range; their processing equipment and the mechanisation of production processes where possible; the major extension to their bakery; how they became Scottish Baker of the Year at the 2016 Scottish Bakers conference; and what benefits this has had on customer relations and sales. An excellent video was shown with the above paper but it is a large file size and we cannot show it on the website at present.
Lena described their extensive consumer research into the growing gluten free bakery markets of the UK, France, Spain and Italy and their conclusion that gluten free is no longer a trend but has moved to the mainstream bakery sales.  She discussed some of their principal findings from the UK market and included information on the methodology of the consumer study and on the reasons why they chose gluten free.
Downloads of PowerPoint presentations from the 2017 Spring Conference
The BSB's 2017 Spring Conference at Campden BRI was another  sell-out success. Copies of the speakers' PowerPoint presentations can be downloaded by clicking on the paper title below.
Tackling the Issue of Reducing Sugar in Cakes by Gary Tucker, Head of Baking & Cereal Processing, Campden BRI
The Health and Nutritional Benefits of Tritordeum, a New Cereal by Etienne Vassiliadis, Business Manager, Agrasys
How Morrisons Won BIA In-store Bakery Retailer of the Year  by Andy Clegg, Category Manager, Bakery
Morrisons Hot Cross bun plant and instore production video NB This video was included in Andy Clegg's PowerPoint Presentation but it is better to download it separately for downloading from the BSB website. It simultaneously shows plant and instore bakery hot cross bun production.
Cricket Flour as a Protein Fortifier in Foodstuffs by Devon Petrie, Lecturer, National Bakery School, South Bank University
Making the Best of Cheese and Dairy in Bakery Products by Ciaran Lynch, Innovations Manager, Synergy Flavours Ltd
Novel Approaches to Increasing Fibre in Baked Goods by Nicole Maher, Senior Bakery Scientist, Campden BRI
Achieving the Queens Award for Enterprise by Dinnie Jordan
Downloads of presentations from the 2016 Autumn Conference
The BSB's 2016 Autumn Conference was a sell-out success and many delegates asked for copies of the speakers' PowerPoint presentations.  Apart from Gordon Gafa of Tesco's presentation, see photograph above, these have been made available below for download in PDF format. Click on the title of the paper to start the download process.
Growing a Business Today by David Garman, Senior Independent Director, John Menzies and owner of the Oakwood Partnership. David gave a superb talk without the use of a PowerPoint presentation and this will be covered fully in our Conference Proceedings booklet which will published later in the year.
Tesco Bakery Products by Gordon Gafa, Category Director, Bakery, Commodities & Wholesale, Tesco. Tesco have asked us not to distribute Gordon Gafa's PowerPoint presentation for business reasons and we have to respect this request. However Gordon's superb presentation will be covered fully in our Conference Proceedings booklet, complete with a selection of slides.
Bakery Market Trends by Matthew Verity, Research Director, Kantar A very full presentation on current market trends by Matthew.
University College Birmingham (UCB) This  session featured 16 individual video presentation by bakery students at UCB giving information on their studies, work experience and hopes for the future. These were followed by a question and answer session which was expertly controlled by Session Chairman Alan Clarke.
Wheat Markets – Ensuring Consistent Quality in a Volatile World by Julius Deane, Wheat Director, Carrs Flour. An excellent presentation on the world of wheat purchasing and its effect on flour quality and price, including Brexit.
7 Years, 7 Sites – the Genius Gluten Free Journey by Roz Cushieri, Chief Executive, Genius Foods Ltd. Roz covered the history of Genius Food and the rise and range of their gluten free products in a very interesting and informative way.
Trailblazers Bakery Apprenticeship Scheme by Justine Fosh, Chief Executive, National Skills Academy. Justine gave chapter and verse on the current situation with the government's apprenticeship training and assessment schemes in an easy to understand way.
Using Social Media to Increase Sales by Daniel Carr, PR Manager, Warings Bakery, and President of LASER, CBA. A passionate presentation on a subject that Daniel has put to good use in his own business.