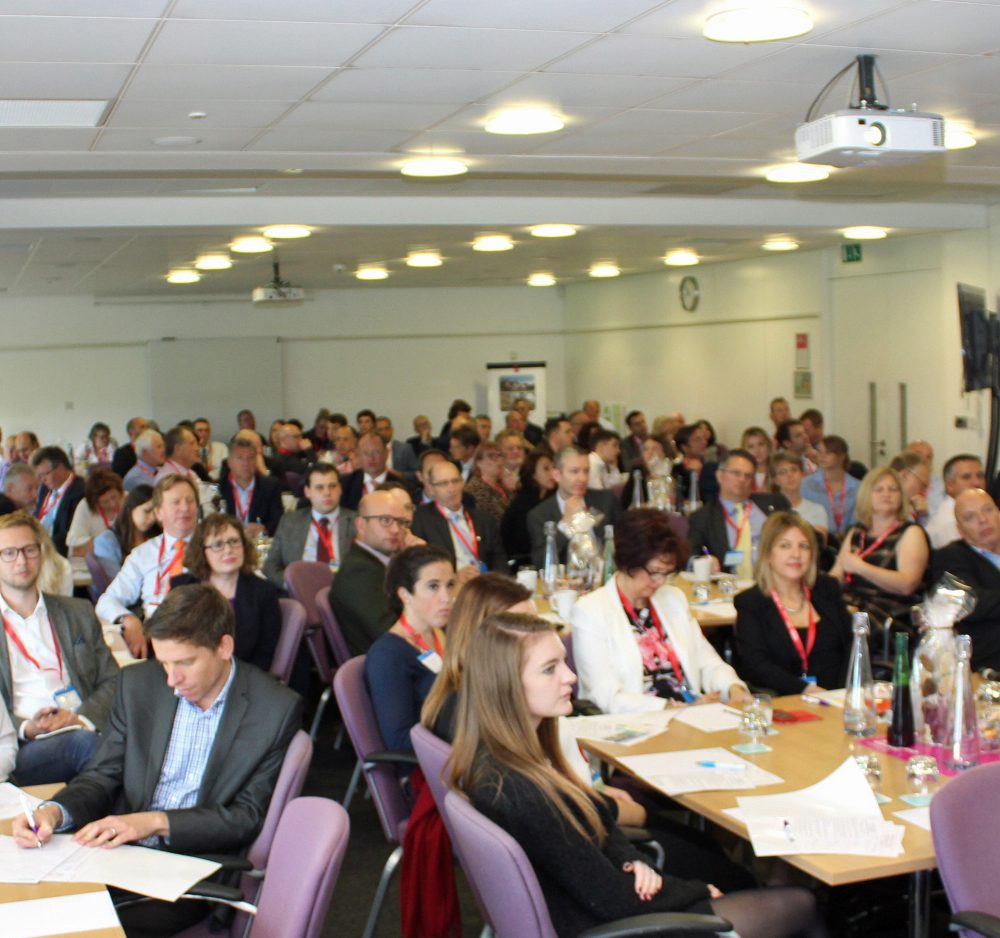 With just over a week to go until our Autumn Conference, we've put together a rundown of what you can expect. Whether it's your first time, or you're a seasoned conference veteran, here's everything you need to know.
The BSB AGM is always the first order of business
Perhaps the most important part of the conference, the Annual General Meeting of BSB members is the very first order of business at the event. As well as covering important business and voting on changes to the executive committee, the AGM gives members an opportunity to raise issues of concern to them, meet executive committee members and hear about plans for the year ahead. The AGM begins at 5:00 pm on Tuesday.
The conference dinner is a great way to meet fellow members
Tuesday evening brings the famed conference dinner, followed by entertainment from comedian -and biochemist – George Zack. This is a great, informal way to meet new members, catch-up with old friends and get to know more about the organisation.
It's not a black tie event, so no need to dust off your bowtie, just meet at the Woodland Grange hotel for a pre-dinner drinks reception at 7:00 pm
If you've only booked a day conference ticket but would like to come along for the dinner, don't worry. Simply contact us to upgrade.
The after-lunch speaker will know you're feeling a little sleepy
With a fantastic lunchtime buffet provided by the Woodland Grange, there's an opportunity midway through the day to sit, socialise and recharge after the morning's presentations.
The only trouble is, you're often left feeling a little full afterwards, and might find yourself starting to nod off during the first presentation after lunch. Not to worry, this speaking time is affectionately known as the graveyard slot, because the speaker can often find themselves staring out at a group of food-weary zombies.
It'll be tough to doze off through this year's presentation though, as Gordon McGhee takes us through the highs and lows on his family bakery's journey to becoming Scottish Baker of The Year. Gordon's unique, charismatic style is guaranteed to get you back into the swing of things, even after a heavy lunch.
There'll definitely be some freebies to try
Some of our speakers just can't resist showing off how tasty their products are, so there's always an award-winning loaf or sweet treat with a twist for you to try. Last year, attendees were treated to loaves made with a brand new type of grain, and chocolate chip cookies made from cricket flour! This year will be no different, with some speakers providing tasty samples of their wares. Yum!
You'll be able to tell us what you liked – and what you didn't – at the end of the day
While we're confident that this year's conference will be our best ever, we are constantly looking for ways to improve our members' experience. To do this, we rely on your feedback after the event, so don't be shy; tell us what you think, what you'd like to see in future, and how we can better suit your needs as an organisation, so we can make sure that our 2018 conference is even better!
Not booked your ticket yet? Better hurry, there's only a handful left. Click here to get yours now.